Raw Vegan Food Class – Edmonton
DETAILED INFO:  https://www.lifesynergyinc.ca/raw-vegan-food-classes-and-coaching/
* Learn healthy, quick, 10-minute raw vegan food recipes and come hungry so you can sample everything!
* Everything is gluten free.
* Also learn more about digestion, enzymes and making your own probiotic easily.
Must register on or before May 10, 2022.  Investment:  $210.  To register, please e-transfer to Norma@LifeSynergyInc.ca 
Raw Vegan Food Classes & Coaching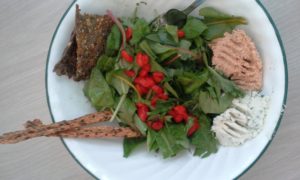 "I LOVE Raw Vegan Food! It is AWESOME on so many levels!
Energizing, Hydrating, Balancing and much more including reducing Stress and even acidity in the body. The body knows what real food is, thereby Digestion and Absorption are easily and optimally assimilated."  
The increased feeling of well-being and how much more energized you feel eating a raw food diet, is noticeable within days, not weeks or months as with other diets. And, this is not a diet, it is simply a way of living and feeding yourself the best nutrients on this planet. Plus, there really are no rules, no calorie or gram counting or other guilt ridden diet type restrictions either.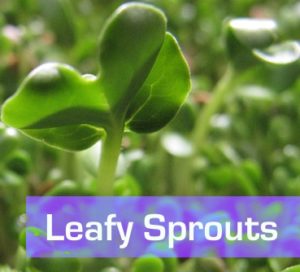 I started teaching classes years ago at the request of clients who wanted healthier food choices after they finished cleansing and detoxing. I had changed my own diet from the typical meat, potatoes, sandwiches, cheese etc., in 1997 and after cleansing, the usual food just didn't taste good anymore. Your tastes change when you are cleaner.
And your belly feels so GOOD after cleansing that quite frankly, you just don't want to put any indigestible crap in there anymore. Or maybe for you, it is just time for a change as physical health challenges are getting your attention, like joint pain or weight gain or even constipation plus many more directly related food type symptoms.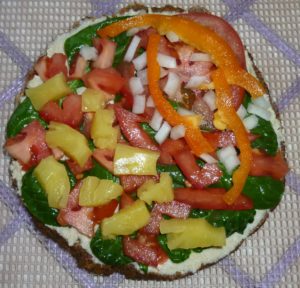 I can help you make Raw Vegan Food doable for you. There is an endless variety in raw food choices, once you get some knowledge and confidence. It is now totally okay to PLAY with your food, get creative!
My salads are awesomely interesting but how about Raw Angel Hair Pasta with Marinara sauce? Or how does Raw Pizza sound?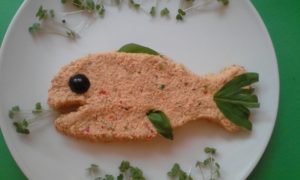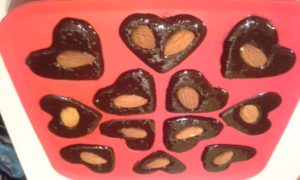 Or a Raw dish that tastes just like Salmon? Or Raw Bagels. Or Raw Chocolates that are healthy?  There is even Raw Gelato Ice Cream!  Bet those got your attention!
Raw Food For So Many Reasons…
My 18 years of experience as a Certified Therapist, with specific focus on Digestion, Cleansing, Detoxing and Stress Reduction add another level of specificity to my knowledge of healthy raw foods. I am a Certified Raw Food Chef, Instructor and Teacher.  I also teach the Living on Live Foods, Level 1 & 2 training as taught to me by Alissa Cohen, internationally known Raw Food Teacher, Coach and Chef so you can be certified as a Chef and Instructor also if your choose to be.
The Raw Vegan Food Classes at my place range will be one of or a combination of the following plus One on One Raw Food Coaching is an option too:
Raw Vegan Food Class – Simple Awesome Goodness
Living on Live Food – Level 1
Living on Live Food – Level 2
Chocolates for Breakfast or Anytime
Desserts to Die for that won't Kill You
One on One Raw Food Coaching at your Place or mine
And many more creations I will be uncooking up !!
My goal is also for you to have your own Raw Food community for support and to have FUN! It is through connection and support with like spirited individuals that we experience growth; we feed our body physically but this transcends to feeding our spirit, fueling our mind and soothing our emotional body in the healthiest ways possible.
To be notified of Upcoming Classes as they happen, you have options: